Explore Black History Month with your Family
Administrator
10/16/2021 3:22:42 PM
Image supplied by Settle Stories
How much do you know about Black history, arts and culture? No matter where you start, this month is the perfect time to discover it together with your family. We have compiled a list of creative activities and events that bring you closer to Black history - and to Black history in the making.
From online storytelling, books and films, to songs, Black superheroes in space and library adventures - here are 7 creative ways to explore Black History Month 2021 with your family.
Let us know what you have discovered by tagging #FantasticForFamilies on Facebook, Instagram or twitter.
1) Join Aleiah's Adventure in a library
In familiar cities, there are stories to uncover! Join Aleiah as she ventures through the city meeting fascinating friends & relatable role models. This is an unexpected adventure with huge discoveries! Aleiah's adventure is a playful and physical experience that uses BSL and visual storytelling to explore the wonderful world & celebrate diversity in the North West.
Where? Haydock Library, Saint Helens (27 October), Moss Bank Library, Saint Helens (28 October), Eccleston Library, Chorley (29 October)
When? 27 - 29 October
What ages is this recommended for? 8-13 years
How much? £3 / £9 family group of 4
2) Watch 'Where in the World?'
Settle in for a cozy film night (or afternoon) and watch a series of films that look at the lives of Black people who lived and worked on the site of the Old Royal Naval College over the last 500 years, with a focus on Black sailors at the Royal Hospital for Seamen. The downloadable sessions feature engaging activities connected to the films.
Where? At home
When? Available now
What ages is this recommended for? 7-11 years
How much? Free!
3) Black history in the making: supersheroes in space
This activity, brought to you by the National Maritime Museum, celebrates three Black female astronauts who have made, or will be making, history:
Mae Jennison: 1st Black woman to travel to space
Jeanette Epps: This year, she will become the first Black woman at the International Space Station
Joan Higginbotham: The third African-American woman to travel to space
Where? At Home
When? Available now
What ages is this recommended for? 2-12 years
How much? Free!
4) Celebrate stories and sing songs in 'Adventures of Amari through Black History'
Join Paula David for a storytelling adventure, full of music and celebration. You can expect stories of great Black leaders, artists and change makers in history as well as inspiring songs to sing all year round.
Where? Discover Children's Story Centre
When? 26 October
What ages is this recommended for? 4-11 years
How much? Free with your Session Pass. Pre-booking is essential
5) Listen to stories: Black History Month Storytelling Screening For KS1 and KS2
Join professional storyteller and educator Usifu Jalloh on an imaginative journey around Africa to celebrate Black History Month. This event by Settle Stories provides an important opportunity to highlight and learn about Black history and heritage, and the way that people of African and Caribbean descent have shaped our nation's story.
If you are a teacher, this storytelling performance can be streamed directly into your school! If you are a parent, you can book to watch this at home with your children.
Where? Online
When? 20 October (live), available until 31 October afterwards
What ages is this recommended for? 5-11 years
How much? Free! Pay what you can - donations appreciated.
6) Investigate the stories of Black Londoners at the Museum of London
Become a story sleuth and explore the stories of past Black Londoners with this digital trail. Hear their words, see their faces and learn how their legacies have shaped this city and the lives of people who live here today. Pre-book a free ticket to the museum now to ensure entry.
Where? Museum of London
When? 23 - 31 October
What ages is this recommended for? 7-12 years
How much? Free! Booking is required.
7) Our book tip: Black Artists Shaping The World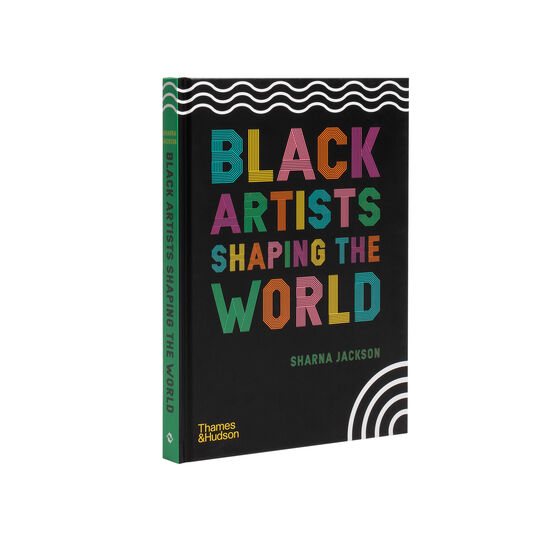 'Black Artists Shaping The World' by Sharna Jackson & Zoé Whitley is dedicated to the work of contemporary Black artists from around the world. This engaging book for young readers is an exuberant introduction to twenty-six contemporary Black artists from Africa and of African descent. We got our hands on a copy of this recently-published book and we can say: it's a refreshing read for all ages!
Want to discover more ways to get creative with your family? Sign up for the Fantastic for Families newsletter to keep up-to-date with the best events and activities for families. Check out our activity library and physical and online event listings for even more ways to have fun together.